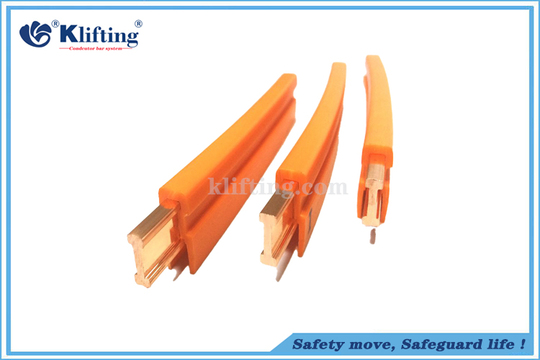 Products
The safety power rails are electrical conductors of various profiles that are used to provide electrical potential to moving systems. It consists of Single seamless conductor rails, end tension & power in, hanger clamp, insulator hanger, fixed end insulator, fix square bar.
Common application include: manufacturing robots, material handing system, overhead cranes, playground equipments.
Advantages(why choose us)
• Can supplypower from one conductor bar system to many systems,can provide power input at any position.
• Conductor bar extremely resistant,stainless steel surface corrosion-resistant.
• With long life ,low contact resistance,access to reliable,easy to install and protect.
• Suitable for large current work, can supply long distance.
• Compact and simple structure, suitable for indoor and outdoor use.
• Seamless single conductor rail easy to install, maintain, high availability, meet industry safety standards.
| | | | |
| --- | --- | --- | --- |
| Type | Specification | Length | Weight(kg) |
| KKD60175 | 600V-175A | m | 0.45 |
| KKD60225 | 600V-225A | m | 0.55 |
| KKD60275 | 600V-275A | m | 0.75 |
| KKD60325 | 600V-325A | m | 0.90 |