One types of overhead crane electrification-Cable and Festoon Systems
By
Klifting
,
Jul 15, 2021, 9:49 AM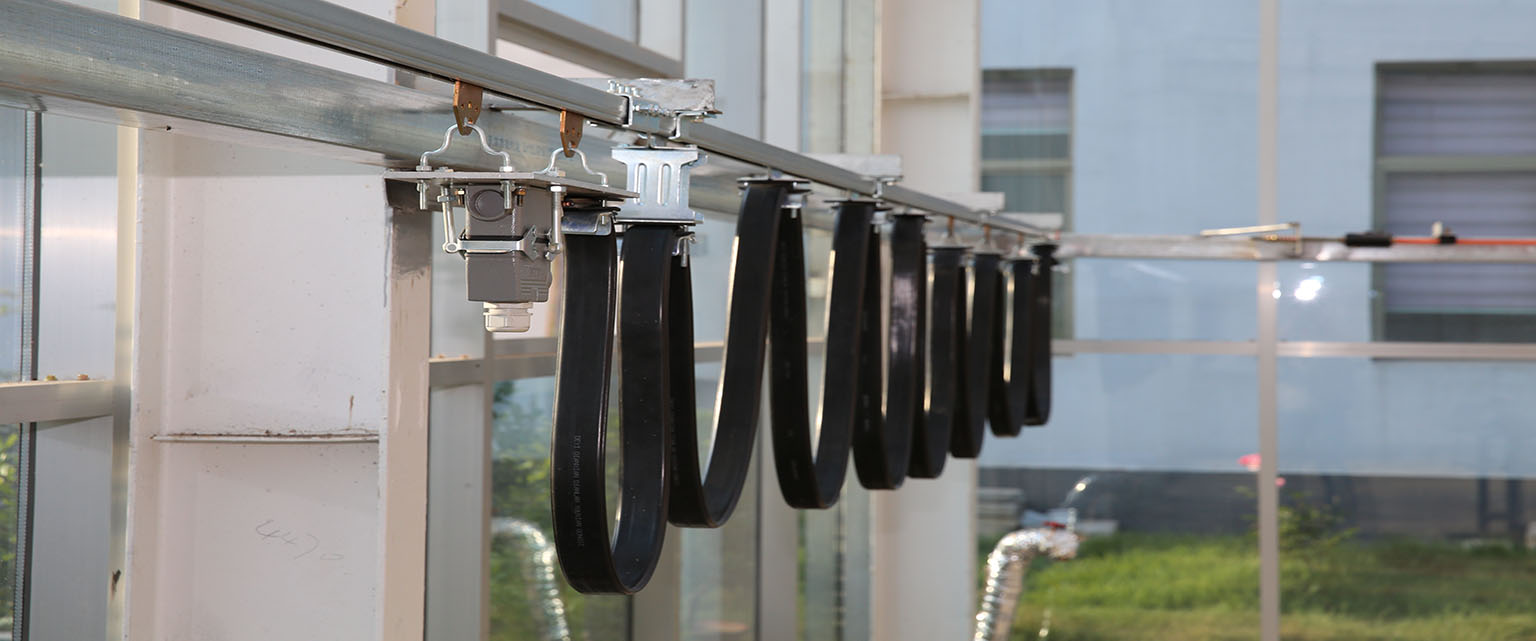 C-Track systems are designed to economically festoon round or flat cables used in a variety of industrial environments.

This system is available with the festoon track constructed in standard or heavy duty galvanized steel, or stainless steel. A variety of track support hardware is available to mount the system at recommended five foot intervals. The track is provided in convenient lengths and pieces are connected to each other by means of a simple coupling assembly. All trolleys are provided with ball bearing wheels and are capable of supporting 150 lbs each. Trolleys are also available in a variety of design configurations including tow and control box trolley designs.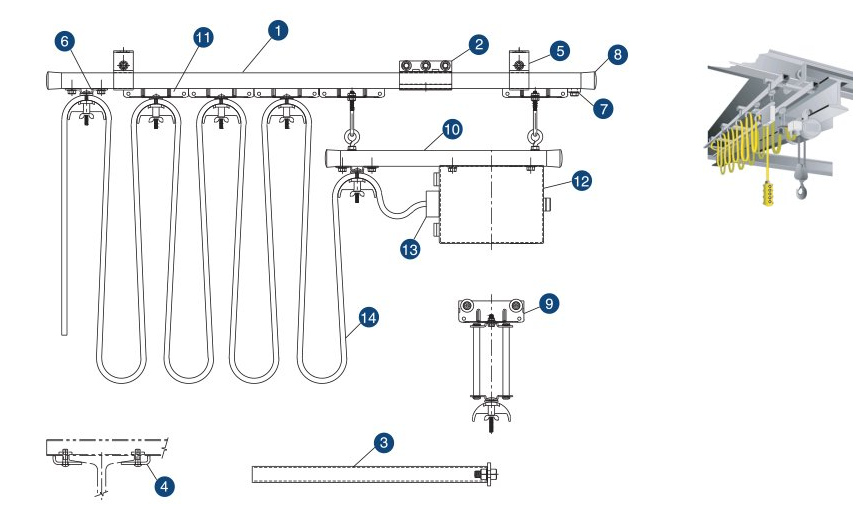 1. Track Sections and Cross Arm Brackets
2. Joint Assembly
3. Tow Arm
4. Cross Arm Mounting Bracket
5. Hanger Assembly
- Standard Profile
- Low Profile
- C-Hanger
6. End Cable Clamp
7. End Stop
8. End Cap
9. Tow Trolley
10. Control Box Trolley
11. Trolley
12.Junction Boxes/Terminal Strips
13. Cable Grips
14. Festoon Cable
Festoon systems are extremely reliable and can be used in all kinds of applications from indoor to outdoor applications, high heat environments, and in other demanding environments like in mills and at port facilities. They can also be used to safely provide power and control for explosion proof cranes.