Shanghai Resumes Dine-in---Fireworks in the World, Friends Get Together
By
Klifting
,
Jul 6, 2022, 12:29 AM
Restaurants and hungry diners in Shanghai embraced dine-in service for first time in three months on Wednesday in the latest recovery after an outbreak of COVID-19 shut the city down.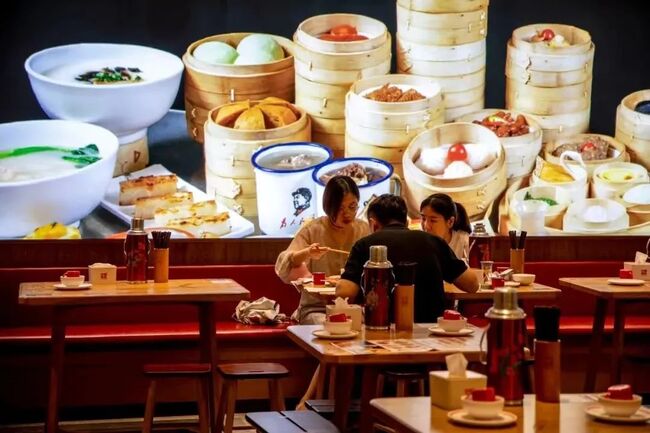 After showing her negative nucleic acid test at the entrance, Chen Peili, a retired doctor, got together in Nanxiang Mantou with her friend, who is a nurse. They ordered the famous steamed buns and spring rolls.
"The restaurant gives discounts for volunteers during the past COVID-19 outbreak, and I happened to be one at my community, so it made me very happy," Chen said.
"We have 20 percent more reservations for the coming days than in early March," said Cheng. "And we've launched a new summer dessert to welcome our lovely guests."
"The guests can watch us making coffee in the store, especially the hand-drip. A comfortable seating environment is also important. If customers just order a cup of americano or latte and take it away, we will be much less competitive with other coffee chain brands," Zhu said.
"Many customers still don't know about the reopening of dine-in," said barista Mickey Zhu of Buna & Pate, located in the AI Plaza shopping mall in Xuhui district.
"Although we published the announcement on our official account and in the WeChat group, a guest still went outside to eat his bread and drink his coffee this morning until we invited him to come in," he said.
"It's good news for all of us in the hospitality industry," said Huang. "But we have to cherish it with stringent safety measures."